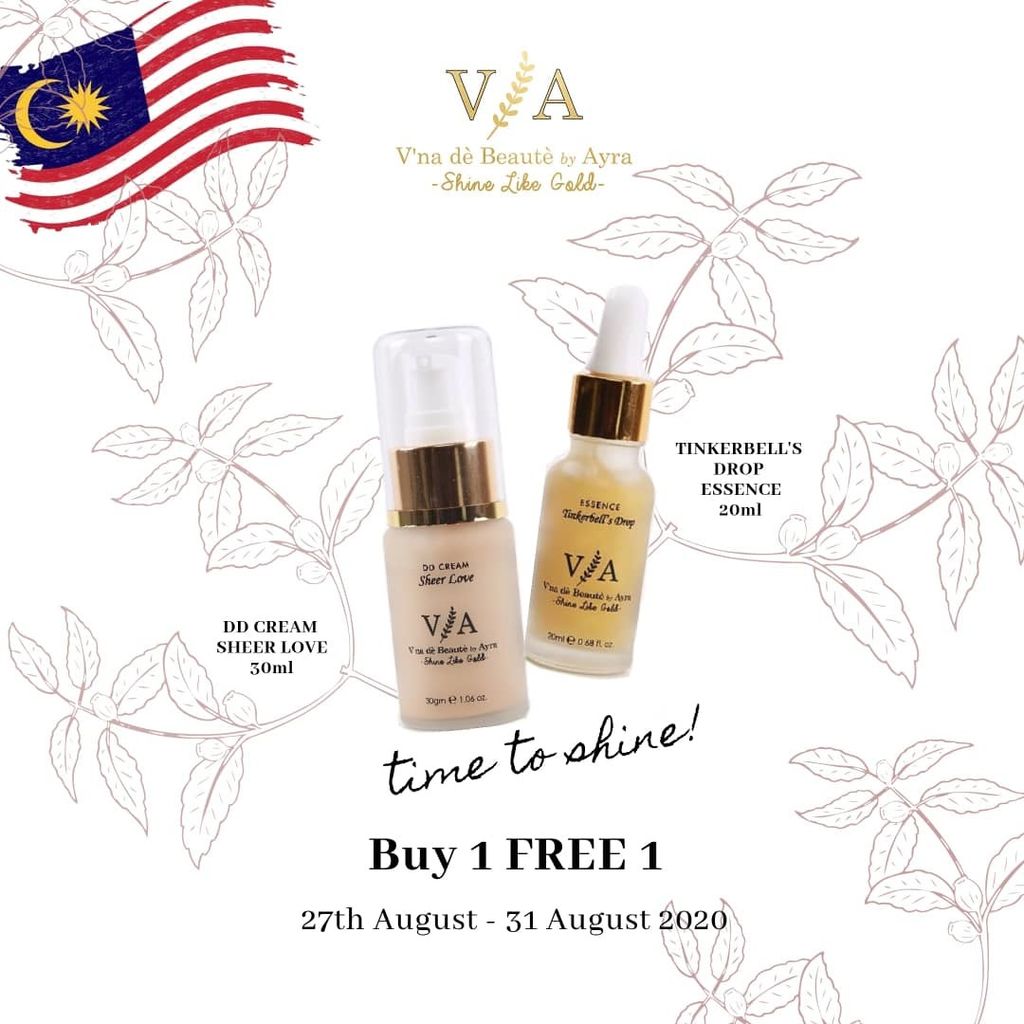 Tinkerbell's Drop Essence 20ml + FREE DD CREAM 30ML
This delicious treatment for the skin will strengthen the delicate facial tissue and deliver a boost of vitamins and natural plant extracts to the cell renewal layer, so that when the new skin comes to the surface it has already received the nutrition it needs to be healthy and strong.
This magical drops representing luxurious program and high technology which containing pixie gold dust and selected natural plant base extracts. It will leave your skin healthy glow full with nutrition. Suit for face, lips, hair and hand.
---