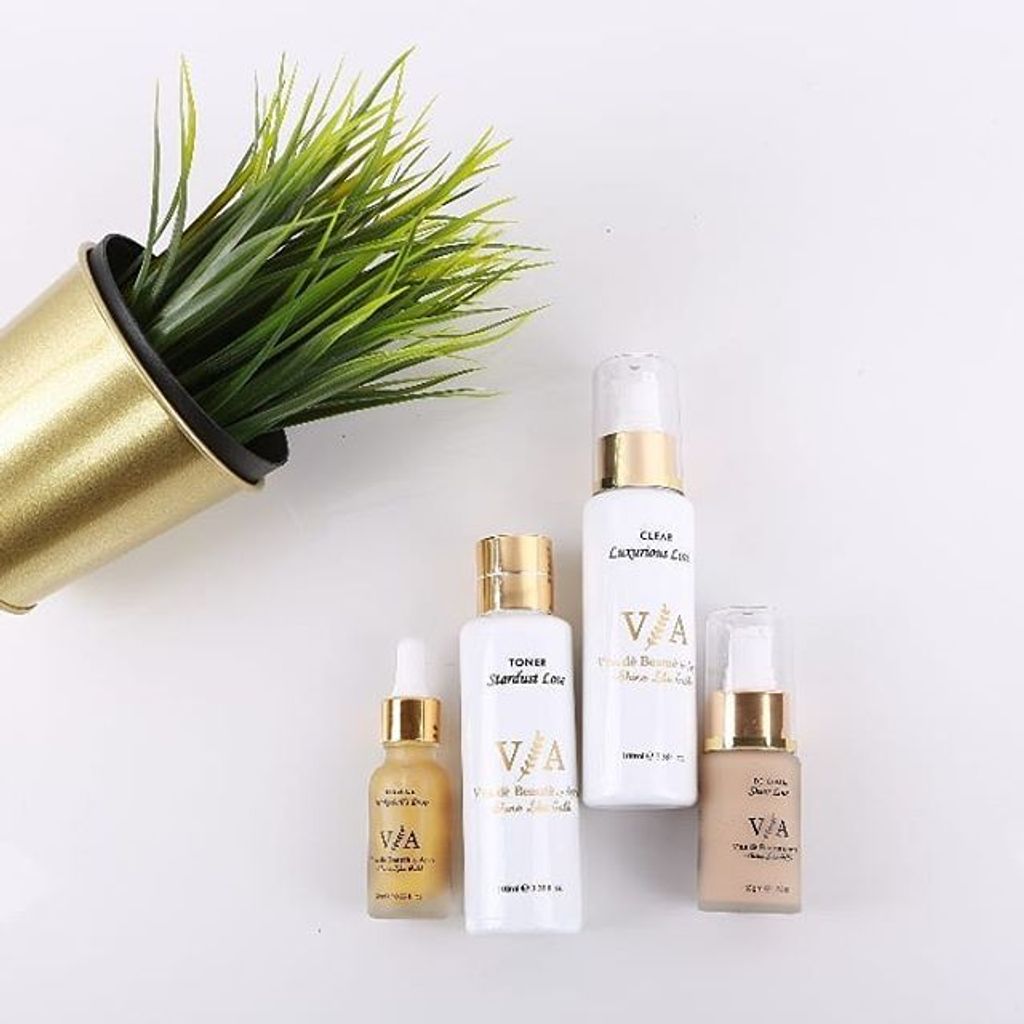 VA 4 in 1 Regenerating Skin Care
AYRA SKIN CARE ( REGENERATING SET) 4 IN 1

🌿 LUXURIOUS LOVE | CLEAR | 100 ML

It's a cleanser enriched with natural plants and selected exotic extracts, helps instant hydration up to 72 hours, leaving your skin perfectly clean soft and radiant looking! .

🌿 STARDUST LOVE | TONER | 100ML

Stardust Love work as double cleanse by removing all dead skin cells and final traces of cleaser. It also helps restore the natural balance of your skin. .

🌿 SHEER LOVE | DD CREAM SPF 30 | 30ML

Super ultra-lightweight texture delivers a synergistic UV filtering system combining patented photo-stabilized technology with long-lasting broad-spectrum protection to deliver outstanding efficacy against UVA & UVB rays on the skin's surface. .

🌿 TINKERBELL'S DROP | ESSENCE | 20ML

The Tinkerbell's Drop Essence representing luxurious programme and high technology which rich with antioxidants, containing 'pixie gold dust' and selected natural plant base extracts can be used either as a MAKE UP PRIMER or before APPLYING MOISTURIZER. If used as skincare the Tinkerbell's Drop would be applied first!
*** Disclaimer : No Tinkerbell's were harmed in the making of this product. It's just a PIXIE GOLD DUST, and we are cruelty free!
.
.
LET'S TAKE A STEP FORWARD FOR A BETTER SKIN & HEALTHY WAY! .


---