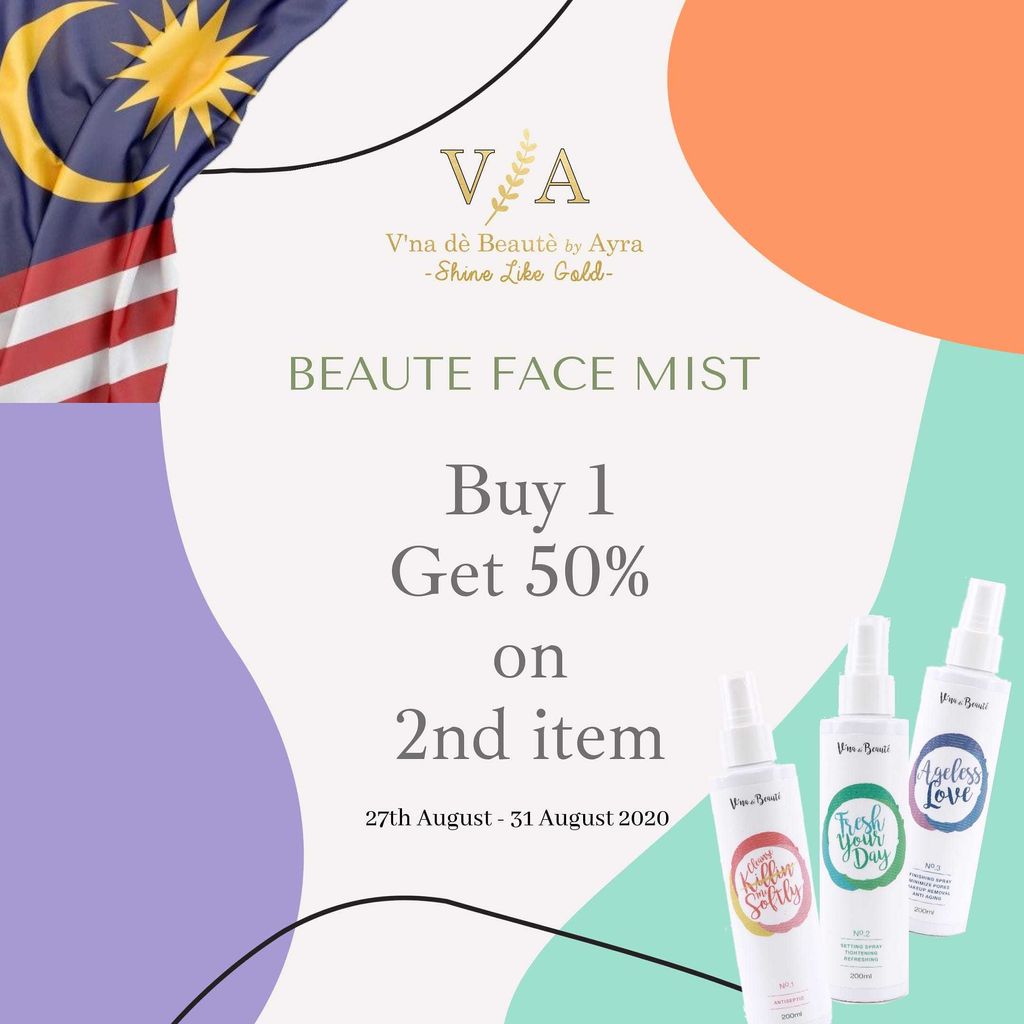 Beautè Face Mist 200ml + 50% 2nd Beautè Face Mist 200ml
BEAUTÈ FACE MIST, comes with 3 bottle per set and much different from ordinary fluids as it has 5-6 micro-clusters of molecules allowing absorption to more easily lighten up the lightning and permeate deep into the pores. This beaute face mist is use to maintain the pH balance of our skin, it can be use frequently at anytime & anywhere!
NO. 1 ANTISEPTIC
Instantly remove all the germs & bacteria on your skin surface area.
It helps to keep the skin healthy & hygiene.
NO. 2
TIGHTENING
MOISTURIZING
REFRESHING
GLOWING

With pH balanced water formulation, instantly soothes & refreshes skin.
It helps in preventing breakout, leaving the skin moisture, smooth & glowing!
It also can be setting make up spray!
NO. 3
MINIMIZE PORES
MAKE UP REMOVAL
ANTI AGING

The purest of this pH water & superfine cluster easily absorbed and reduces visible sign of aging line.
It help maintain excess on skin while reducing pores sizes, soothing and unwanted blemishes acne scar. It also can be make up finishing spray & make up removal.

Use it anytime & anywhere!
LET'S TAKE A STEP FORWARD FOR A BETTER SKIN & HEALTHY WAY!
---